If it's your first time here, you might want to subscribe to my RSS feed or via e-mail, check out my sidebar. You can also donate for my amusement fund or buy me coffee, whatever floats your boat. Thanks for being here, do leave your URL so I can return the favor! Have fun reading stuff that amuse me and I hope you find yourself amused too!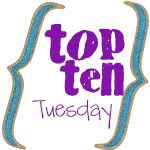 Ever heard of the adage,
"Laughter is the BEST Medicine"
?
Well, if not, you probably were under a rock for the last 500 years or so, because it is probably one of the most abused adages around.
Anyway, I have proven this to be true, laughter can cure all sorts of diseases. When
I had the flu
a few weeks back, I remembered I started to feel better when
B
made me laugh my ass off so hard.
I love watching comedy movies especially when I am stressed out or feeling down and after watching a good comedy, I feel better.
It makes me realize that life shouldn't always be taken seriously because it is too short for drama so we best make the most of it by trying to live a happy life.
Besides, feeling happy is way more fun than feeling gloomy all the time.
So anyway, for this week, I will feature
My
Top 10 Comedy Movies
so far
in no particular order. I have added a
"ROTFLMAO"
rating for each movie as well, with
10 being the highest and 1 being the lowest.
1. Zoolander
I love Zoolander!
This is definitely one movie that I can watch over and over and I still find it funny no matter how many times I have seen it. I think that this is probably one of the best films
Ben Stiller
has ever made. You know how we used to think that models were all beauty and no brains? Well, this movie's plot is based on that and it is freakin' hilarious! LOL.
Owen Wilson
complimented Ben Stiller perfectly. If you're looking for a quick fix to your blues, Zoolander is definitely one movie that can help you with that.
"Have you ever wondered if there was more to life, other than being really, really, ridiculously good looking?"



ROTFLMAO rating of 9 over 10.
2. White Chicks
The Wayans brothers are comedic geniuses and this movie proves it!
Shawn Wayans
and
Marlon Wayans
cross pretending to be white socialite females is freakin' hilarious and Marlon Wayans looked a little bit like Anne Dudek except he's a bit chunkier.
One of my favorite lines from the movie:
Tiffany (Shawn Wayans): "Brittany!"




Brittany (Marlon Wayans): "What?!"




Tiffany (Shawn Wayans): "I can't believe you said that!"




Brittany (Marlon Wayans): "You were thinking it!"




Tiffany (Shawn Wayans): "Yeah, but you said it!"



The part during the sleepover where one of the girls bring out a dildo and asks Brittany to show them how to give a blow job is freakin' hilarious!
He was so grossed out he told them never to put it in their mouth because guys hate that. LMAO!
And the part where
Latrell(Terry Crews)
, the big buff football player, sings
Vanessa Carlton's "A Thousand Miles"
, complete with actions is freakin hilarious!
If you haven't seen this movie, you are definitely missing out on all the laughter!
ROTFLMAO rating of 10 out of 10 definitely!
3. Blades of Glory
B
loves
Will Ferrell
. He's one goofy looking dude and he can make you laugh just by looking at you. LOL.
I'm giggly just thinking about his facial expressions. LMAO!
So anyway, this movie is about 2 figure skating champions who get banned from competing in the singles category for the professional figure skating competition because of behaving badly during an awarding ceremony and setting the mascot on fire. Then a figure skating coach tells them to compete in the doubles figure skating competition as they have not been banned from competing in a 2 person figure skating competition. That's where the fun begin! This movie is definitely guaranteed to make you LOL!
ROTLMAO rating of 9 out of 10!
4. Superstar
Molly Shannon
plays a catholic school girl named
Mary Katherine Gallagher
trying to find her place in her high school whose main goal is to attain super stardom. My sister
Coy
absolutely loves this movie and if it weren't for her I wouldn't have discovered it. We have watched this together so many times and it still makes us laugh out loud. I like the parts where she daydreams about her crush, played by
Will Ferrell
who also plays God who appears to her to guide her in her quest to become a superstar. LOL!
Hilarious movie!
ROTFLMAO rating of 7 out of 10!
5. Bruce Almighty
Jim Carrey
is one of the funniest guys who ever hit the big screen. Some people refer to him as a over-actor, but he doesn't mind, because he says that is exactly who he is. An over-actor. He is so awesome! I love all of his movies, even the ones that aren't comedies. Bruce Almighty is definitely one of my favorite comedy movies ever, it is hilarious! What would you do if God said you can take over for a while?
I'd let
B
win the ₱640 Million in the lottery.
Oh, and world peace!
ROTFLMAO rating of 10 over 10.
6. Evan Almighty
The sequel to Bruce Almighty. This time it stars
Steve Carell
. If you remember from Bruce Almighty, Evan Baxter is the anchor of the news station where Bruce works at, he's famous for blabbering when he was supposed to be telling the news, no thanks to Bruce who felt he was more deserving of Evan's position. LOL.
Anyway, this time it's Evan's turn to be the chosen one. Now he's a Congressman and God has asked him to build an ark, just like Noah did. Disbelief was his first reaction, as would anyone if God did appear to them, LOL.
Who can forget the
"weirdo with a beardo"
, right? LOL.
ROTFLMAO rating of 9 out of 10.
7. Big Daddy
This is one of the best movies
Adam Sandler
has ever made, not including those he made with Drew Barrymore of course. So anyway, who can forget this movie,
Cole
and
Dylan Sprouse (Suite Life of Zack & Cody, Suite Life On Deck)
played the same role but they were oh so adorable. This movie just proves that children are indeed a gift and they make grown ups do amazing things.
My fave part in the movie was when they were reviewing the kid's lessons and the delivery dude, played by Rob Shneider couldn't read the word, hippopotamus.
Nazo the Italian delivery guy:"hi.. hipop.. hipoponamus? Darn you! You give him the easy ones!"
ROTFLMAO rating of 6 out of 10:
8. Ladies Man
Leon Phelps
(Tim Meadows)
was definitely one character that made me LOL!
B
and I love this movie!
If you haven't seen this one, you definitely should and I guarantee that it will make you laugh your ass off.
ROTFLMAO rating of 7 out of 10:
9. Kung Fu Hustle
This is definitely one of my favorite comedy foreign film ever!
Stephen Chow
is a genius and I love him!
This movie is hilarious! Definitely a must watch! I prefer the one that is in Chinese and has English subtitles because I think the dubbed form is just awful because the mouth movements don't match the sound. LOL.
I love how the character Sing
(Stephen Chow)
is dying to be a gangster alongside his friend, without knowing that he is actually a Kung Fu Master. Anyway, it is hilarious how he found out he was a Kung Fu Master and the fight scenes were so totally awesome!
ROTFLMAO rating of 10 out of 10:
10. My Wife is a Gangster (Jopog Manura)
One more foreign movie that got me LOL-ing!
This is a story of woman dominating the gang scene but when her dying sister asks her to marry soon, she does, and it is hilarious how she finds a husband and how she is as a wife. Her husband was so totally awesome. I love this South Korean film!
As with all foreign films, I like mine with English subtitles. I have yet to watch the sequels of this movie but I am hoping it'll be as hilarious as the this one.
ROTFLMAO rating of 7 out of 10:
Have you watched any of the movies on my list?
Let me know in the comments section!
ANE Thanks her First Commenter with linky love
Thank You for gracing me with your presence!