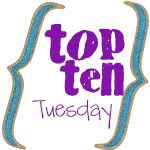 So, apparently, the first time I made a list of my
Top Ten Comedy films (So Far)
, I missed a couple of movies that absolutely had me ROTLMAO. So here's
My Top Ten Comedy Films (So Far) Part 2
.
1. Dracula: Dead and Loving It
I love
Leslie Nielsen
and I was really sad when he died, and because I am on hormones, I was extra emotional when I heard of his death.
Anyway, this film is one of my favorite movies EVER. I can watch it ALL the time and I won't get tired of it. I watched it so many times, I actually know some of the lines by heart. If you haven't seen this one, put it on your list, because it is hilarious!
ROTFLMAO Rating:
2. Grown Ups
I watched this one with
B
in the cinema and I was trying so hard not to laugh so loud because
a lady never laughs out loud in public
.
LOL.
I did laugh but not as enthusiastically as when I watched it home with my sister and Mom and the kids. My stomach actually hurt from laughing so hard.



"What up with the hair? You look like Elvis Presley if he was an Oompa Loompa." - Adam Sandler's character to Rob Shneider's character.
ROTFLMAO.
Rob's character had 3 daughters and 2 of them were hot, the third one actually looked like an
Oompa Loompa
, it was hilarious!
I bet that even if you were in the worst of moods this movie will definitely make you laugh your ass off.
ROTFLMAO Rating:
3. Step Brothers
Will Ferrell
and
John C. Reilly
rock the stupid look. LOL.
Will Ferrell's character: "What are you doing to me?"




John C. Reilly's character: "What does it look like I'm doing? I'm burying you."




Will Ferrell's character: "But I'm alive, I'm alive!"




John C. Reilly's character: "Shut up! You're waking the neighbors!"
ROTFLMAO Rating:
4. Rush Hour (1,2 & 3)
Jackie Chan
and
Chris Tucker
make an awesome duo of comedy.
"I don't know what you been feedin' him, but he is TOO DAMN BIG!" - Chris Tucker's character, Rush Hour 3
ROTFLMAO Rating:
5. Austin Powers (International Man of Mystery, The Spy Who Shagged Me, Goldmember)
Mike Myers
is amazing in these films!
Even though I watched this like a hundred times and know when the funny parts begin, I still can't help but laugh every time. I thought the first 2 movies were way funnier than the third. Definitely one of the movies I can watch over and over and still laugh out loud every darn time.
ROTFLMAO Rating:
6. Meet the Fockers
Who knew
Robert De Niro
can do funny?
I mean he's been known for doing serious action, drama kind of movies. I think that's why he pulls off being funny, he's got that
scary/funny thing
going on for him. LOL.
In as much as I love the first movie,
Meet the Parents
, I found that this one was way funnier.
Dustin Hoffman
and
Barbara Streisand
made it way funnier!
Did you know that the film's title wasn't approved until they actually found someone who had
"Focker"
as an actual last name? And they did find someone.
ROTFLMAO Rating:
7. Tropic Thunder
Another
Ben Stiller
movie that is sure to make you laugh your ass off. I know it made me laugh so hard my stomach hurt! I didn't even know that
Les Grossman
was
Tom Cruise
until after the end of the movie. Although he wasn't particularly the one who made the movie funny, it was still awesome. Now we all know what
Tom Cruise
will look like when he's old. LOL.
ROTFLMAO Rating:
8. The Heartbreak Kid
It seems like I am favoring
Ben Stiller
's movies, it's just a coincidence. This movie was awesomely funny, it's making me giggle right now. LOL.
ROTFLMAO Rating:
9. You Don't Mess with the Zohan
I loved
Rob Shneider
's character here, he was so darn funny!
LOL!
Adam Sandler
has made fantastic funny movies and this one is definitely one of them.
ROTFLMAO Rating:
10. Dumb and Dumber
I love this movie!
It's definitely an
oldie but goodie.
ROTFLMAO Rating:
ANE Thanks her First 2 Commenters with linky love
Thank You for gracing me with your presence!